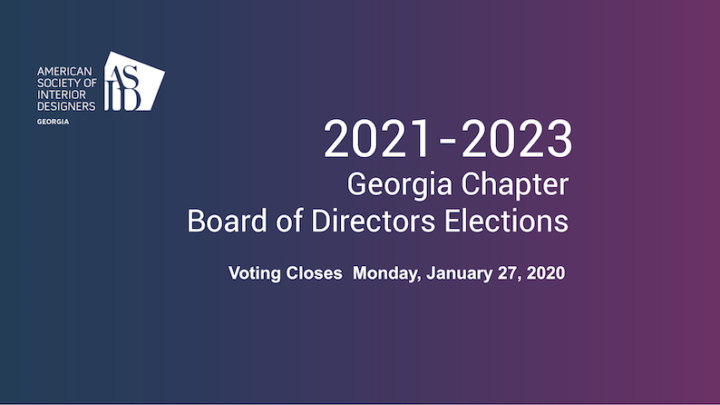 2021-2023 CHAPTER ELECTIONS
Description
BALLOTS HAVE BEEN SENT!
2021-2023 ASID Georgia Chapter Board of Directors
Dear Georgia Chapter Members,

It is with great pleasure that the Nominating Committee introduces the following nominees for the 2021-2023 ASID Georgia Chapter Board of Directors.
Nujhat Jahid-Alam, President-Elect
Tasha Norland, Communications Director
Calais McGuinness, At-Large Director
We are very excited about these Members who will lead our chapter into the future.
Check your email for your Ballot.
As a member of the Georgia Chapter, please take a minute to vote for your colleagues.

Voting closes Monday, January 27, 2020.