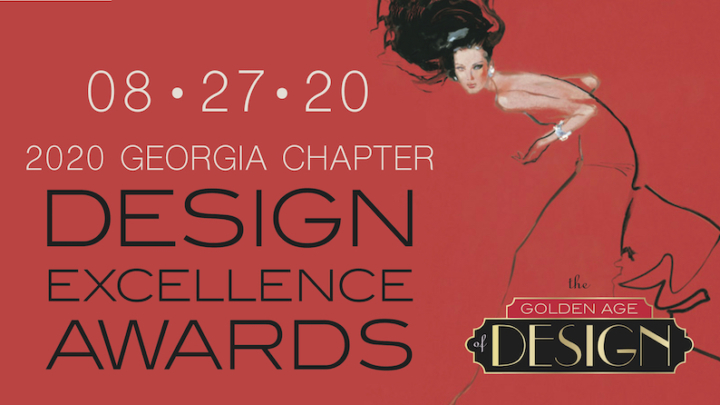 2020 DESIGN EXCELLENCE AWARDS
Description
SAVE THE DATE!
May 7, 2020
5:30 pm – 9:30 pm
2020 DESIGN EXCELLENCE AWARDS
The Georgia Chapter of the American Society of Interior Designers cordially
invites you to attend the 40th Annual Design Excellence Awards
a delightfully stylish evening of cocktails and dinner…all
at the Atlanta History Center Grand Overlook Ballroom.
Dress up and help us celebrate the design talents of our diverse ASID GA Chapter
as we recognize the best of Georgia's commercial and residential design
encompassing all facets of design, including retail, office, single, and
multi-family housing, hospitality, healthcare, and student work.
Dress Code: Formal; black-tie optional.
SINGLE TICKET: $200
10-TOP TABLE: $1,800
½ TABLE: $900


DIAMOND: $7,500
PLATINUM: $5,000
GOLD: $3,000
SILVER: $2,000
BRONZE: $1,500
COPPER: $1,000