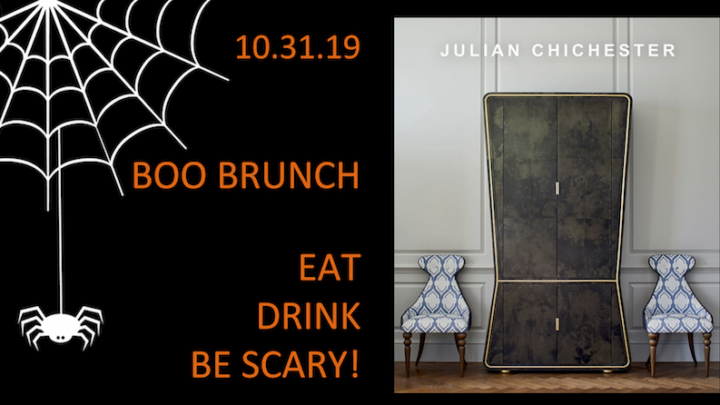 BOO BRUNCH JULIAN CHICHESTER
Description
EAT, DRINK & BE SCARY!
Trick or Treat yourself to fangtastic food
and mimosas while exploring the new
Julian Chichester showroom this Halloween!
Come in costume for the chance to win
a pot of ghould or at least a prize.
The Julian Chichester team will be wearing
something spooktacular and telling skeleton
jokes; hopefully you'll find them humerus.
JULIAN CHICHESTER | SUITE 139 | ADAC