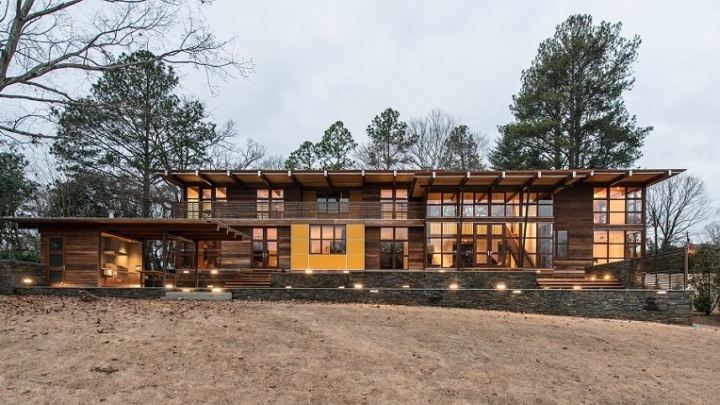 Description
MA! invites you to attend the Atlanta Design Festival for engaging talks, innovative exhibits, tours of contemporary residences and commercial spaces, showroom events and more May 26 – June 3. All events are free unless otherwise noted. Registration/Tickets are required for some events. Featured programming includes:
The MA! Architecture Tour is a nationally recognized tour of contemporary architecture and features projects by established and emerging architects and design studios. Design enthusiasts can experience exemplary contemporary residential and commercial design in and around Atlanta, Asheville, NC and Serenbe, GA. This year MA! is excited to partner with Atlanta Magazine's HOME to present their Modern Style Show Houses as part of the MA! Architecture Tour (Atlanta). The Modern Style Show House introduces Ashley Point - two modern homes design by Atlanta architect Jordache Avery of Xmetrical.
Asheville Tour – May 26
Serenbe Tour – May 27
Atlanta Tour & Modern Style Show Houses – June 2 – 3
The Design Economy Expo – May 31 – June 2, Woodruff Arts Center, is a curated event tailored to grow the design economy and showcase the industries' leading established and emerging international brands. Visitors will discover products for contemporary interiors and exteriors, thought-provoking installations, continuing education classes for design professionals, and talks for the design-seeking consumer.
Day of Design: CEUs for Design Professionals – May 31, Hill Auditorium at The High Museum. Designers and architects can satisfy multiple CEU credits in one day, network with peers, and be among the first to see the Design Economy Expo. Featuring classes from industry-leading manufacturers Dornbracht, Western Windows, Rich Brilliant Willing and Jaipur Living. Includes access to the Design Economy Expo.