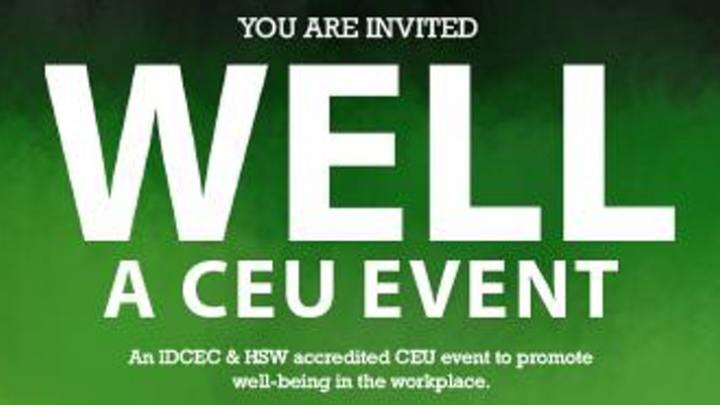 Description
Paul Anderson, OFS Brands' VP of Wellbeing and Development and a faculty member with WELL will present an HSW accredited CEU on the exciting topic of The WELL Building Standard. In short, WELL does for people what LEED does for buildings. We are so excited to be offering such a dynamic presentation on a topic that our industry will be hearing more and more about over the following months and years to come.
The framework of WELL encompasses seven concepts of wellness: Air, Water, Nourishment, Light, Fitness, Comfort and Mind. It's a concept that can make a tremendous difference to employee health and wellbeing and has been proven to positively impact companies' ROI, attraction and retention and overall success!
Warren Turner will also be onsite to present Tambient Lighting. Lighting solutions have struggled to adapt to open office environments, but Tambient illuminates new possibilities. By bringing the lighting closer to the worksurface, each worker's preferences can be supported and energy usage can be optimized, creating a truly dynamic, high performance environment.
We hope you will join us for an educational and entertaining evening all about living, working and staying WELL!
GIVEAWAYS INCLUDE:
Yeti Cooler | iWatch | Fitbit | P90X program | MiniMax Big Green Egg
(Along with other giveaways and massage experts on site!)
FOOD & CUSTOM MADE MOJITOS PROVIDED BY:
Marlows Catering