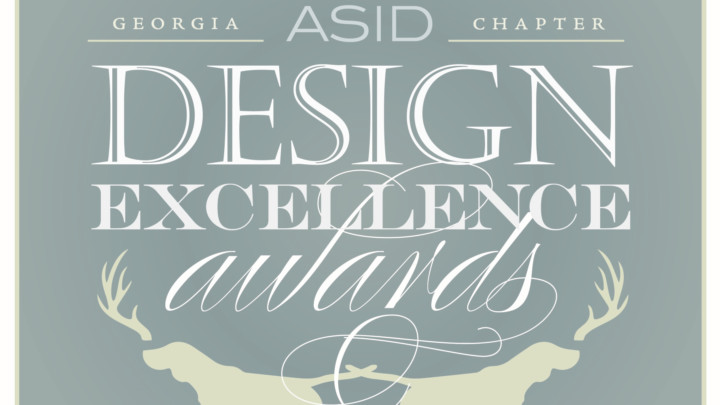 37th Annual ASID GA Design Excellence Awards Celebration
Description
The 37th Annual Design Excellence Awards
The Georgia Chapter of the American Society of Interior Designers cordially invites our Professional, Allied, Associate Members and Students from all over the state of Georgia to participate in the 37th Annual Design Excellence Awards competition.

May 4, 2017: 37th Annual Design Excellence Awards Celebration at American Spirit Works
Recognizing the best of Georgia's commercial and residential design. The celebration features cocktails, three course dinner, luxurious raffles, and an after-party in the exciting Stave Room space.
Dress code: Spring Semi-Formal

Get Your Tickets Today!
Sponsorship Opportunities Available
Contact administrator@ga.asid.org​

Award Categories
RESIDENTIAL
Singular Space; ex: bedroom, living room- NOT part of a project in another category
Kitchen - NOT part of a project in another category
Bath - NOT part of a project in another category
Apartment, condominium, loft (smaller residence)
Residence under 3,000 square feet
Residence between 3,000 square feet and 7000 square feet
Residence over 7000 square feet
Model Home
Show House
CONTRACT
Singular Space: part of a larger project; (Ex: guest suites, conference room, dining area)
Corporate under 20,000 square feet: offices, business lobbies, financial institutions
Corporate between 20,000 square feet and 75,000 square feet: offices, business lobbies, financial institutions
Corporate over 75,000 square feet; ex: offices, lobbies, financial institutions
Health Care: Hospitals, clinics, doctors' offices, (senior living) over 10,000 sf
Health Care: Hospitals, clinics, doctors' offices, (senior living) under 10,000 sf
Hospitality: Hotels / Resorts
Hospitality: Restaurants
Hospitality: Country Clubs
Institutional: museums, libraries, schools, daycare centers, churches, places of assembly
Retail: stores, wholesale showrooms, malls
NEW! Branding/Graphics for Commercial Space
NEW! Budget Project: $45 per square feet or less
PRODUCT
Product/Custom Design by ASID practitioners-Residential
Product/Custom Design by ASID Practitioners-Commercial
Product/Custom Design by Industry Partner

STUDENTS
Design Concept
Product Design
Rendering
Please contact ASID GA with any questions administrator@ga.asid.org