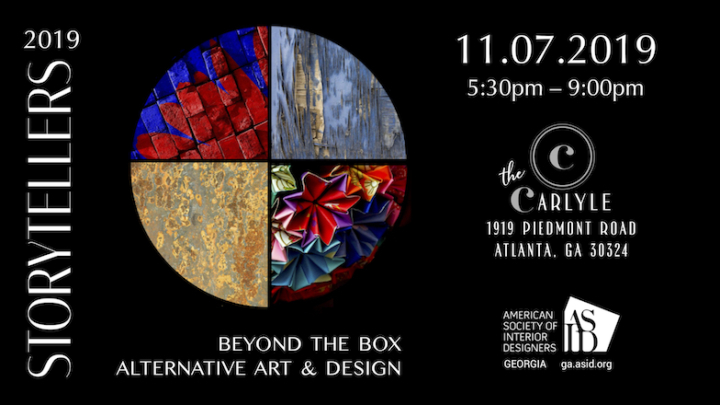 Description
Join us for an evening of diverse, personal design tales from some
Unusual Suspects...on Unusual Subjects.
11.07.2019
5:30pm to 9:00pm
5:30pm Cocktails & Conversation + 6:40pm Presentation
Storytellers 2019 features talented individuals sharing
insight into their unique designs for spaces that
you don't see or hear of everyday.
BEYOND THE BOX.