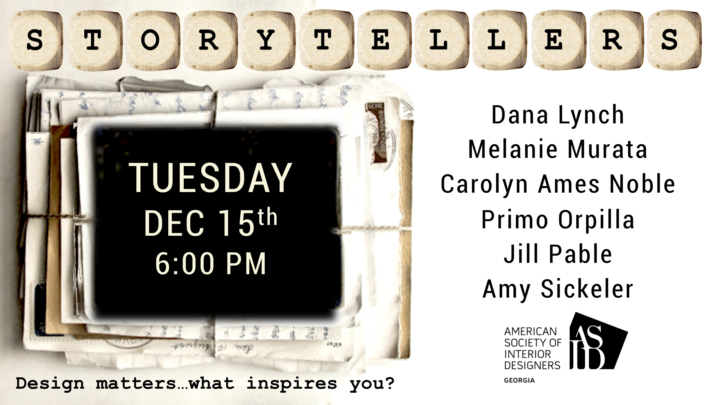 Description
ASID Georgia cordially invites you to this holiday season's Signature Event:
Storytellers: Design matters…what inspires you?
In recognition of the economic hardship much of our professional community has faced this year, we are pleased to annout this event is free of charge to all ASID members and Industry Partners. However, if you are in a position to help the Georgia chapter continue to bring cost-free programming to our members during this time, we kindly request a contribution of $25 to help cover the costs of programming and activities this year, to be split equally between the chapter general fund and the With Grace Foundation for student scholarships.
Join us for an evening of intimate conversation where we'll get to meet six fascinating design thought leaders and learn what inspires their passions!
This perennial chapter favorite will be presented virtually this year, giving us the opportunity to highlight designers and industry insiders from all over the country!
Each featured speaker will share twenty slides for twenty seconds apiece as they give us the inside scoop on their personal story and what makes them tick!
Come enjoy this great kick off to the holiday season.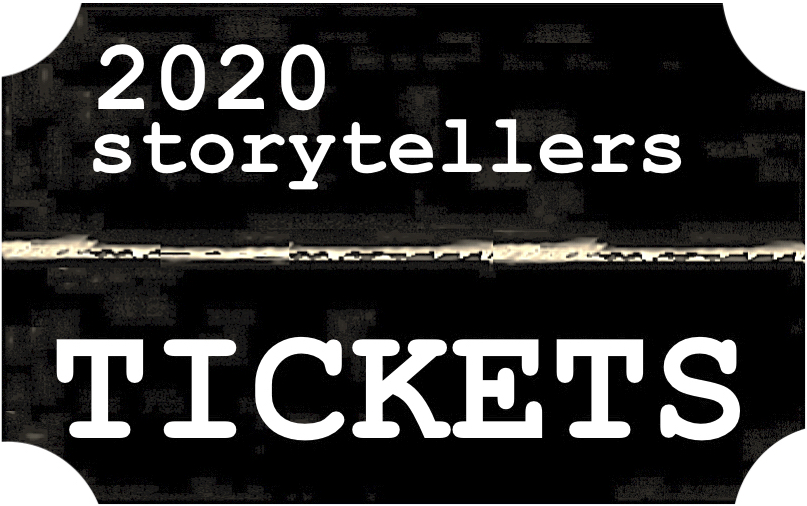 STORYTELLERS PANELISTS
COMING SOON